International best practices and relevant studies prove that alternative sentences are an effective approach to reduce the incidence of crime and improve the reintegration of light offenders and those serving a judicial sentence into society for the first time.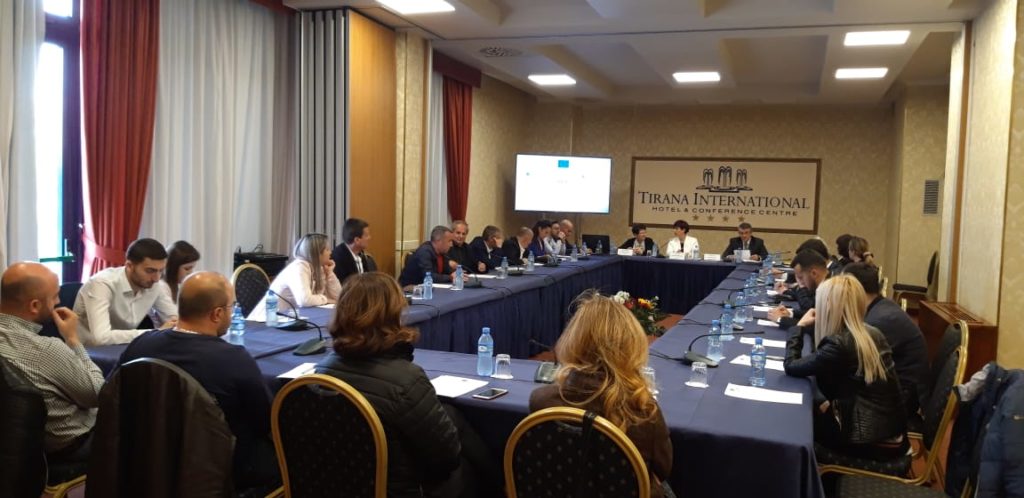 During April 2018 – April 2019, SCI implemented the project that will contribute in the improved quantity and quality of alternative sentences awarded by the courts and monitored by PbS offices in project's target areas and beyond (Tropoja, Dibra, Kruja, Përmet, Pogradec and Saranda); and enhanced opportunities for first-time and low risk offenders to have their rights respected and to reintegrate in a life away from crime. For the project implementation, SCI engaged a group of postgraduate students from the Faculty of Law, University of Tirana, who worked under the leadership of Ms. Vjollca Meçaj, a prominent legal expert and former member of the Constitutional Court. From the assessment of about 140 court decisions containing alternative sentences given by 6 district courts part of the project, and interviews conducted with the actors involved in the process the staff of the project drafted a report with findings and recommendations in relation to Probation Service in Albania.
In February 2019, SCI organized at the Center for Openness and Dialogue (COD) in Tirana the photo exhibition Balkan Girl Power, which concluded activities under a regional initiative undertaken by five partner organizations: SCI in Albania; National Youth Council of North Macedonia (NYCM); iACT in Montenegro; Organization for the Promotion of Activism (OPA) in Serbia; and the Artpolis Center – Art and Community from Kosovo.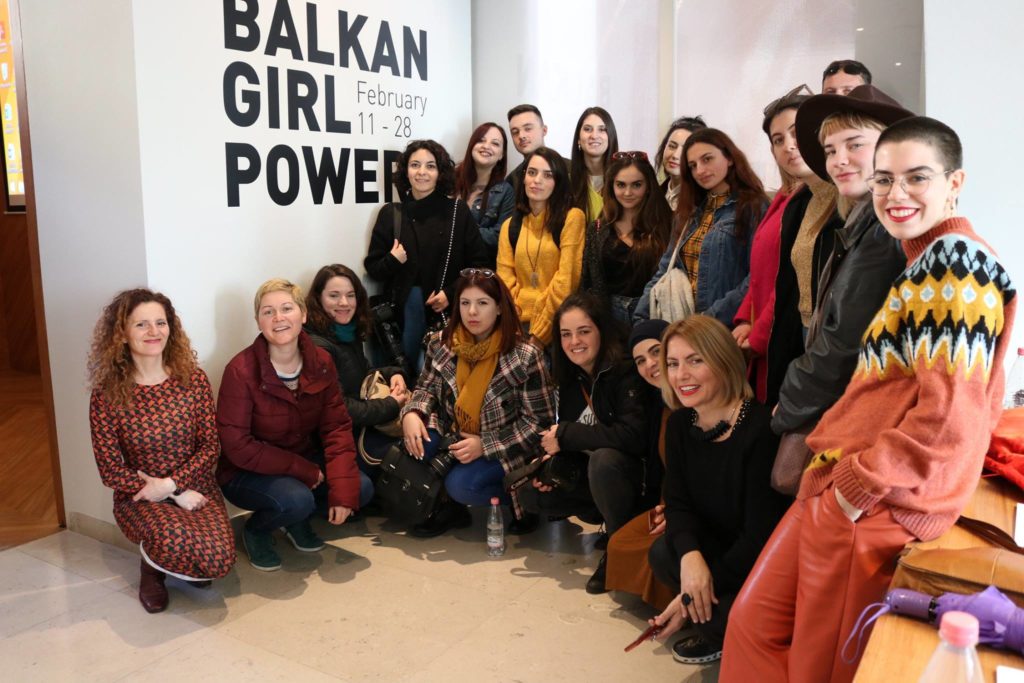 This initiative funded by the Western Balkans Fund (westernbalkansfund.org) engaged about 100 girls from five Western Balkan countries and provided them with skills and tools to critically reflect on their role in society and shaping the future of their country and the Western Balkans region, using artistic photography as a means of expression. Over 500 photos of the 75 participating girls were made public on the virtual platform https://bgp.socialcontractinstitute.org/, which allowed visitors to vote for the best photos. With the best photos of girls from the five countries participating in the initiative, 500 calendars were produced for 2019, which were distributed to all five countries participating in the initiative. The Balkan Girl Power initiative gave participating girls the opportunity to get to know each other and develop, through photography and exchange of views on two dedicated Facebook pages, a shared vision of society in their country and in the Western Balkans where women and girls may have to play as active a role as men and boys in advancing the integration of these countries into the EU. Renowned Albanian-British artist Lala Meredith Vula and experienced artists from the five participating countries – Blerta Kambo from Albania, Fjolla Besimi from Kosovo, Maja Đurić from Montenegro, Marija Đoković and Tamara Zidar from Serbia and Tomislav Georgiev from North Macedonia – provided the girls with trainings in photography and assisted them in preparing the photos for the competition. The partner organizations provided the girls with information and forums to discuss the EU integration process of their country and the region. The Balkan Girl Power exhibition, which closed with awards for the best photos, will open in 2019 in some other Western Balkan countries as well and it will also be part of Balkan Tage Festival in Munich, Germany.
"My message to girls with a passion for photography is to continue to photograph in their own way and style. If this project were to be implemented again, I would suggest it to all the girls who like taking pictures. Although it took a while, it was an indescribable experience. I hope this project will get further support, and of course my wish for it is to travel through all the participating Balkan countries."
Arbnora Memeti (participant from the Republic of North Macedonia)
During August 2018 – April 2019, SCI in cooperation with the Women in Development Association in Korça undertook an initiative to improve the performance of local government in Korça region through the effective and innovative functioning of citizen participation mechanisms at the local government level.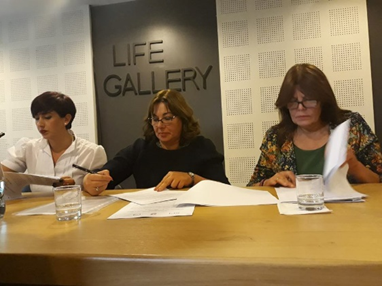 By assessing the existing mechanisms for citizen involvement in local government and discussions with citizens in six municipalities of Korça district (Bilisht, Pogradec, Erseka, Pustec, Korça, Maliq), SCI and the "Women in Development" association highlighted the best practices and problems related to civic engagement in the local government in this region. This process also served to identify the 'Agents of Change'. These are active citizens who serve as a focal point in the efforts of the community where they live to address citizens' problems, concerns and suggestions related to local government institutions. SCI created an online platform (http://agjentetendryshimit.com/) to present the map of 'agents of change' living in each region in all six municipalities of Korça district. SCI also signed a Memorandum of Understanding with the County Council, thereby ensuring the commitment of local government institutions to cooperate with 'Change Agents' so that they can inform communities of various issues related to local government and convey the concerns of citizens to relevant institutions. The project called "Community Governance: Challenges to the Functioning of Citizen Participation Mechanisms in Korça Region" was funded by LevizAlbania.