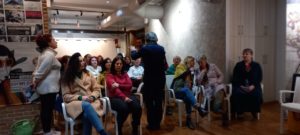 "People to People – In music we trust" is an ongoing project that started in January and will finish on August 2023. There are three organizations, where the "Social Contract Institute" is the leading one and the other two partner organizations are "Odjek Chamber Choir" from Serbia and "Pro Ars" from North Macedonia. This project aims to strengthen the relations among Western Balkan countries and to contribute to further cooperation in promoting human rights, artistic freedom, good governance, and peaceful societies. In April will be the recital concert in Tirana, and the final one it is expected to be held in May, in Skopje, where there will be 60 choir members and 3 artistic directors and managers who will perform two songs from their country, and one song from partner countries.
This project is co-financed by Western Balkans Fund and European Union.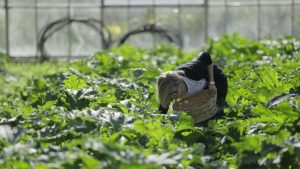 US project aims to create a more conducive environment for youth initiatives in Albania through the power of positive role models and the power of youth-led initiatives. It will be implemented in Tirana, Korca, Gjirokaster, Fier, and Durres regions. This project will work to equip youngsters with practical skills in order to empower them to live independent life. SCI will produce 10 video messages by representatives of vulnerable communities as a way to motivate them by showing positive success stories of the people coming from the same target group. Also, the target group is very diverse compounded by people with disabilities, migration returnees, minorities, women, etc.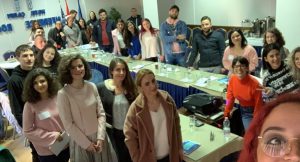 SCI started the implementation of the project Young Guides targeting 7 municipalities of Gjirokastra region and aims to enrich the tourist resources of Gjirokastra through youth engagement. SCI will select 25 young people and train them to be tourist guides for the municipalities/villages where they live. SCI  created an inventory of tourist resources in Gjirokastra and based on those materials prepared two new itineraries-Antigonea and Peshtan destinations. Young Guides will also be promoted by sharing their information in all the hotels, restaurants, and other tourist spots in Gjirokaster.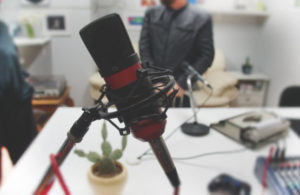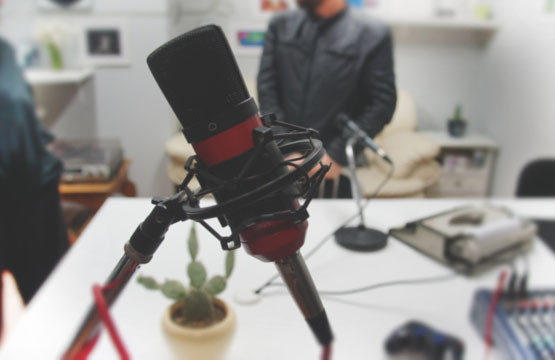 SCI produced 10 podcasts that were distributed through radio and online platforms in a series entitled "Talking about Men and Women" focusing on relationships between men and women in Albania, based on real life stories. The aim of this project was to highlight the cases where men and women cooperate together by showing good examples to be followed in order to have a fairer and more equal society in the future. The series also addressed hidden gender stereotypes and promoted good examples of equal partnerships between men and women in professional and private lives in Albania.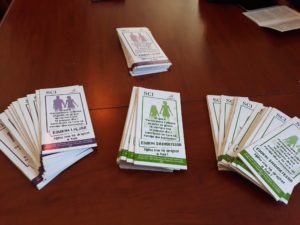 From May 2017 – January 2018, SCI implemented the project "Improving the quality of life of poor and unemployed women and their contribution to the family and in the community". The project was funded by the Albanian Agency for the Support of CSOs (AMSHC) and it contributed to: (i) equipping women and girls with knowledge and skills that enable them to exercise their rights; (ii) improve access to health services and legal aid for women and girls in need.
The project worked with poor and unemployed women and girls, municipal institutions, and CSOs in seven municipalities of Gjirokastra district. SCI: (i) produced two educational brochures with useful information on women's legal rights related to marriage and key information on women's health issues; (ii) held 17 educational workshops on legal rights and women's health issues with the participation of 146 women and girls; (iii) organized 2 training workshops with 36 local officials that address concerns of poor and unemployed women and girls in Gjirokastra district; (iv) produced 4 podcasts with useful information on women's legal right related to marriage and key information on women's health issues; and (v) held a roundtable on "Supporting Poor and Unemployed Women" with the participation of members of the Parliament that represent Gjirokastra district, municipal officials from seven municipalities, and CSOs from the district. As a follow-up to the project, SCI provided support to several poor and unemployed women that participated in project activities and helped them to address specific concerns.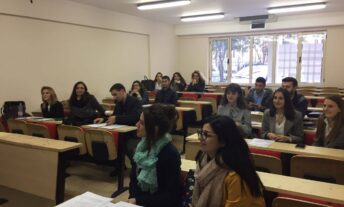 From May 2017 – December 2017, SCI was engaged as a partner to AWEN in implementing the project "Expanding and improving access to justice for vulnerable individuals and groups such as Roma, women, children, people with disabilities, victims of trafficking and violence, and LGBTI", a project funded by USAID's JUST II project.
SCI's Legal Expert, Vjollca Meçaj, served as a lead facilitator and trainer in the following activities:
Informative and education workshops for disadvantaged groups on their rights with regard to access to justice;

Training of trainers with law experts working for AWEN member organizations;

Educational sessions with law students in Tirana; 

TV programs on local TV stations focusing on access to justice for vulnerable groups.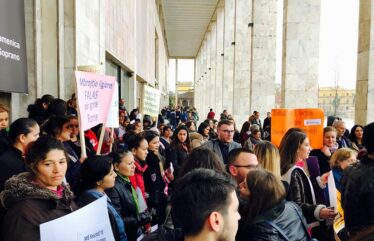 In September 2017, SCI established an ad-hoc CSO Organizing Group comprised of 13 CSOs and co-organized a protest against gender-based violence in Albania, urged by the disturbing number of tragic events resulting in women's killing by their husbands or ex-husbands. More than 300 citizens, members of the Parliament, artists, and journalists participated in this protest.
In September – November 2017, SCI contributed to developing the recommendations regarding the 2018 budget for the Ministry of Education and Sports and the Ministry of Social Welfare and Youth, presented to the Ministry during a public hearing.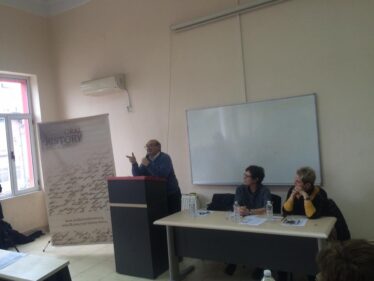 In March 2016, SCI in cooperation with the Faculty of History and Philology of Tirana University and the Oral History Project in Kosova organized a daylong Seminar on Oral History in Tirana with the participation of well-known international experts such as Professor Alessandro Portelli, the leading Italian expert on oral history, and several other illustrious experts from Germany, Serbia, and Kosova, including Robert Elsie, a prolific researcher of Albanian history, culture, and language, and Sonia Biserko, the Director of Serbian Helsinki Committee.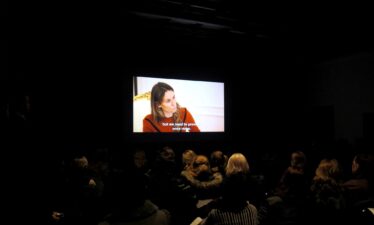 In January 2016, SCI in cooperation with the Ministry of Social Welfare of Albania, the Kosova President's Office, and the Center for Openness and Dialogue (COD) at the Albanian Prime Minister's Office organized the screening of the documentary film "Thinking of you" on women victims of violence during the war in Kosova, with the participation of representatives of the groups that represent these women and the President of the Republic of Kosova, Mrs. Atifete Jahjaga.
During 2016 – 2017, SCI participated in several initiatives by civil society actors in Albania to raise awareness or protest against human rights violations, including women's and children's rights. In July 2016, SCI took part in public gatherings by CSOs demanding that members of the Parliament approve the law on vetting of prosecutors and judges as part of the justice system report in Albania (the so-called 'vetting law'). While in December 2016, SCI was part of a group of CSOs that issued a public statement to demand that the Constitutional Court withholds the 'vetting law'.